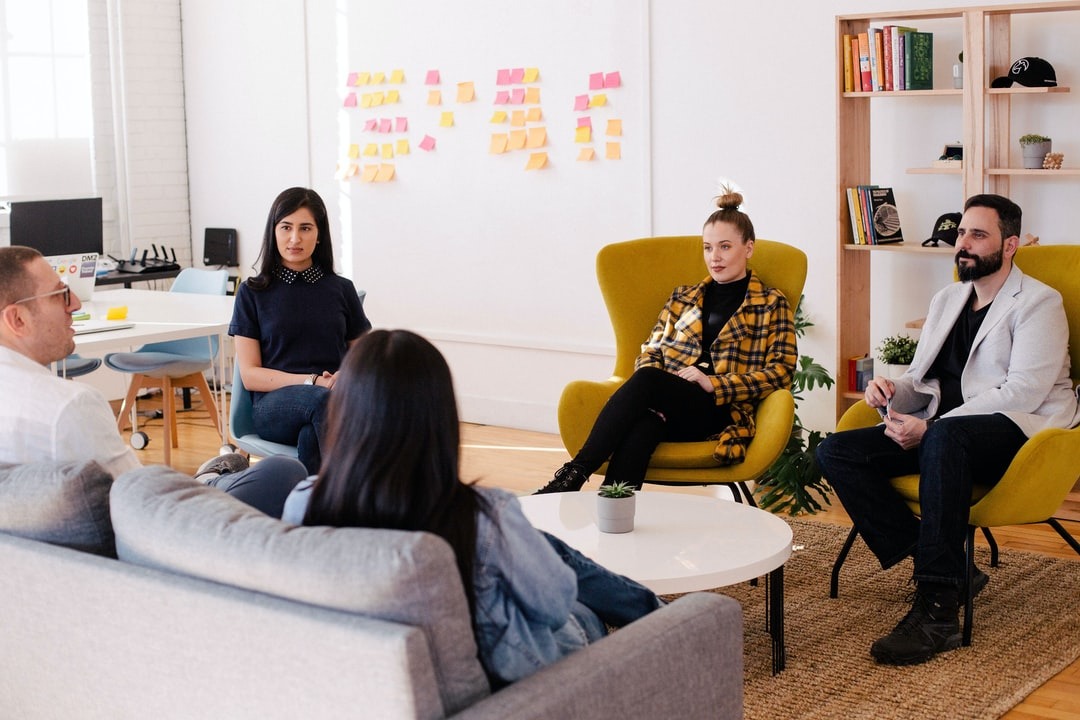 An addiction or substance use disorder (SUD) can have many adverse effects on one's life, including their ambitions, health, and relationships. Even though loved ones might be determined to help the individual, their offers of support often backfire, sometimes making matters worse. The person suffering from their illness might feel attacked, ashamed, and reluctant to change. The family might grow frustrated with every attempt and become hopeless with the lack of progress made by the person. As a result, the addiction often progresses and things get worse over time.
Luckily, there is an effective solution to this dilemma. Others are willing and ready to help when these tensions rise and families are at their limits. An interventionist is a trained professional who can step in and help not only the person struggling with their illness but those around them struggling to help. The SUD affects not only the individual but those around them.
Don't Give Up
An addiction is a medical illness that can trap individuals and prevent them from wanting to seek help for themselves. The person may have an emotional attachment to the addiction and believe they need it in their life to continue. Addiction is an extremely difficult thing to break when there may be a strong connection to it. Yet, this does not mean it is untreatable.
According to SAMHSA, "Recovery support services help people enter into and navigate systems of care, remove barriers to recovery, stay engaged in the recovery process, and live full lives in communities of their choice." The interventionists at A New Hope Recovery are not only determined to help but to educate individuals as well. There is so much about addiction illness that is left unsaid that can provide so much understanding and hope.
Having a strong support system in place can be a guiding factor in the success of an intervention. It is also important to note that family and friends can be greatly affected by the stress and pain that comes with having a loved one with an addiction illness. A professional interventionist can be there to support the family and be the added push to help lead the person to recovery. According to SAMHSA's booklet, What Is Substance Abuse Treatment, "Many treatment professionals consider substance use disorders family diseases." When an interventionist takes on this role, they are looking to help the person struggling with the illness and those around them grappling with the effects of the illness.
An Interventionist's Role
An interventionist can aid those in need by assisting them in understanding how substance use is impacting their relationships and quality of life. Communicating, providing support, and conveying understanding can be essential in getting the person suffering the help they need.
According to the Surgeon General's Facing Addiction in America, "Research shows that the most effective way to help someone with a substance use problem who may be at risk for developing substance use disorder is to intervene early before the condition can progress."
This can be a hard conversation to have with the person struggling as they may not yet believe they have a problem. They may think this is "okay" and it may help them get through the day easier. When the person with SUD develops a more positive outlook on their addiction, it can be hard to get them to understand how it hurts more than helps.
An interventionist can provide a better understanding of how addiction is a treatable illness and educate those determined to save their loved ones from this illness in a safe and positive environment. They can also provide tools and resources to combat the false promises addiction may bring while also guiding them through each challenging step.
It is critical to seek outside professional assistance when dealing with family issues in order to make informed and unbiased decisions. While a family may be determined to help a loved one struggling with addiction, their relationship with their loved one can become a conflict of interest and as a result, make matters worse.
As professional interventionists at A New Hope Recovery, we are unbiased professionals with extensive experience in treating addiction. Our clinically trained interventionists are here to take the pressure off of your family by helping you and your loved one navigate the situation effectively. As clinically trained interventionists, we serve as a guide or coach of a team consisting of the family and/or friends of the individual requiring help.
Help for Families
At A New Hope Recovery, we utilize a non-threatening, clinical process designed to bring about motivational change in an impaired individual's awareness and behaviors.
The family can be just as hurt or suffer greater pain than the person they have witnessed give in time and again to something that has taken peace from the family.
Individuals struggling with SUD may be too deep in their addiction to notice the negative impact they are having on themselves and their families. Fortunately, some are surrounded by people willing to help.
Family therapy provides support and can help heal open wounds by learning how to communicate and how to set up boundaries. A New Hope Recovery has the resources to create this welcoming, supportive environment while educating those who are determined to help their loved one.
Interventionists can provide a better understanding of what it means to have an addiction illness and how to combat this with evidence-based therapeutic techniques and psychoeducational resources. We are often lost and unsure of the path we want to go on. The addiction may remain in the back of their minds, but the voice can weaken over time. The person struggling may be desperate to stop or are unaware of the problem threatening to hurt them or those around them. A New Hope Recovery provides interventions, counseling, evaluations, and personalized case-management services, all supported by a team of licensed and accredited professionals with decades of experience. We are advocates for individuals and families suffering from addiction illness and are determined to give any person suffering from this illness hope. Just because the illness won one battle, does not mean it has won the war. Please call (407) 501-8490.