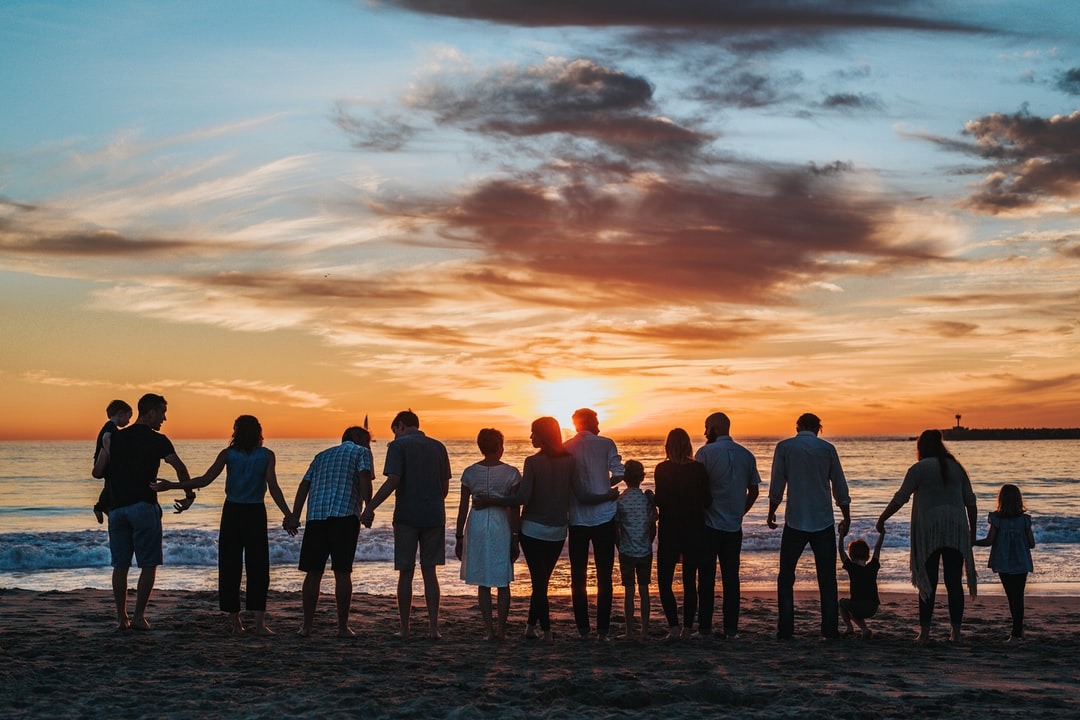 The "family systems theory" is a complex dynamic practiced between individuals and their families. It can be a reaction consisting of emotional responses and an expectation of certain outcomes that can inhibit or promote an individual's way of thinking. When thinking of a "family," there may be an expectation placed on parents from children and from children to parents.
For instance, a parent may expect a child to get a good grade on an assignment, and the child may expect the parent to rejoice when receiving a good grade. Although, when the child receives a good grade, and the parent's reaction is for the child to do better, the child could work harder or feel it is hopeless to try.
According to "An Application of Bowen Family Systems Theory," individual emotional symptoms are an expression of family emotional symptoms, which are frequently embedded in behavioral patterns from previous generations.
Family System Theory Applied to Addiction Help
Families may try to help a loved one in crisis, but the outcome may discourage their involvement. The continued need to help, matched with a seemingly unbreakable cycle may cause added stress to the family and the loved one battling their illness. Often, a family is desperate to understand the "why" behind the illness – or how this addiction has taken hold of their loved one's life.
They want their loved ones to regain the freedom they had before their addiction took over. This stress may add to the loved one's determination to heal, but they may topple under the weight of their family's expectations. There are so many outcomes to this problem that it may be hard to grasp and understand that, when it comes to battling addiction, it can seem daunting and endless.
According to the National Institute on Drug Abuse (NIDA), "Studies indicate that substance use disorders are more likely to occur in the presence of high-risk factors such as genes, trauma, and access to drugs. Substance use disorders [SUDs] are less likely to occur among protective factors including a healthy family, financial stability, and peer relationships."
Although there are preventative factors that decrease the likelihood of drug abuse, parents can practice effective prevention strategies during early childhood. While addiction can be in someone's genes, breaking the cycle by educating loved ones at an early age can prevent years of suffering.
SUDs and other mental health issues are linked with various consequences. Some of the most common effects include health concerns, financial problems, prejudice, and isolating oneself. According to BMJ Open, "It is estimated that more than 50% of those seeking services for an addiction are also coping with mental illness, and many studies have also found that the rates of suicidal ideation, suicide attempts, and completed suicides are elevated for individuals with an addiction."
The Importance of Family Involvement
The same study from BMJ Open reports that "family involvement in treatment can significantly help improve entry, treatment completion, and treatment outcome for an individual coping with addiction." The involvement of family in addiction treatment is important for two reasons:
First, families are adversely impacted, and family therapy can help reduce the harm to individual family members. It also strengthens the family unit as a whole.
Second, family involvement encourages treatment, improves treatment completion, and is also linked with positive treatment outcomes for the individual coping with the addiction.
Although incorporating families in addiction therapy improves outcomes, most treatments focus on the individual with the addiction. Unfortunately, there is not enough current research supporting family-focused approaches in addiction treatment.
Professional Interventions
There are three categories of family interventions:
Working with each family member to educate and help with engagement in the treatment process of the individual with the addiction. Having this kind of support will encourage the individual with an addiction to pursue treatment.
Involving family members to aid in the treatment of the family member with addiction.
Providing services to family members to help them learn how to manage addiction symptoms together.
According to BMJ Open, "[I]nterventions for families need to include the 'Big Three,' which refers to information about the addiction/mental illness, coping skill development, and peer and professional support."
According to the Substance Abuse and Mental Health Services Administration (SAMHSA), early intervention aims to reduce the harms associated with substance misuse, reduce risk behaviors before they lead to injury, improve health and social function, and prevent the progression of a disorder.
Early intervention services can be the bridge between prevention and treatment services. A professional can mediate the conversation and keep things constructive instead of confrontational.
Once you decide to take the first step toward recovery, whether it be independently or with the help of a loved one, true freedom can begin. A New Hope Recovery uses family systems theory in interventions, consultations, case-management and family therapy to help facilitate entry, treatment completion, and increase positive treatment outcomes. At A New Hope Recovery, we are advocates for individuals and families struggling with substance use, mental health, and/or other problematic behavioral issues. We provide interventions, consultation and personalized case-management services, all supported by our team of licensed and accredited professionals with decades of experience in the behavioral health field. You don't have to do it alone. With our professional guidance, we can carefully plan an intervention and stop the cycle now. If you or a loved one is struggling with any of these disorders there is help available. To get more information about our services, call (407) 501-8490 or (888) 508-HOPE.