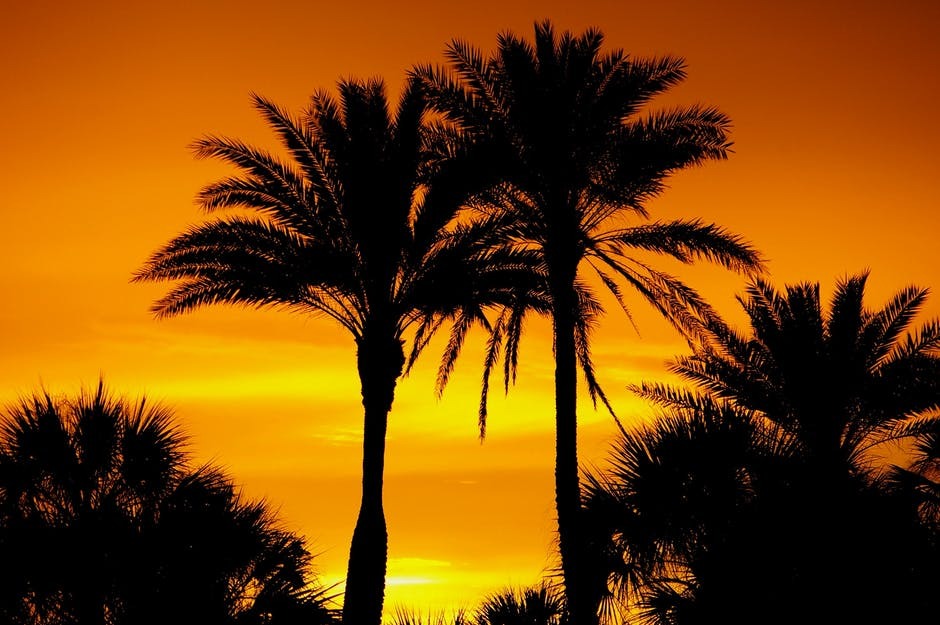 Seeking addiction treatment for the first time can be nerve-racking and overwhelming. As an ordinary person coping with life, both legal and illegal substances are easily accessible to help one unwind at the end of a long day. Due to a lack of awareness of the extent of harm substances can cause, substance use continues to be normalized as a coping mechanism. This is why accepting that there is a problem can be difficult to understand.
Although acknowledging the problem is the first step toward recovery, actually seeking and enduring treatment can feel ominous. Learning to maintain sobriety is a major lifestyle change, which is why it is imperative that the right treatment center is chosen.
At A New Hope Recovery Services, Licensed Master's Level Clinicians are trained to assist clients and families seeking treatment. While we are located in Florida, we provide interventions in all 50 states in the United States and internationally.
Why Should You Consider Florida for Treatment?
After evaluating various treatment approaches and drug treatment facilities, individuals may find that many treatment facilities are located in Florida. Individuals might find themselves wondering: What is the reason behind this? Is substance abuse more common in Florida? What benefits do Florida treatment centers have that other states lack?
Despite a large number of treatment centers in Florida, this does not represent Florida residents as having more substance abuse issues. It merely means that Florida is a desirable destination for recovery based on its many contributing factors.
Florida Mental Health Laws
When searching for the right facility in Florida, knowing that there may be unethical facilities taking advantage of vulnerable individuals can be discouraging.
In response to this issue, The National Association of Addiction Treatment Providers (NAATP) created a new Code of Ethics, and criteria for selecting an addiction treatment provider.
This new Code of Ethics includes a mandatory background screening for facilities wanting to obtain proper licensing. As a result, the changes implemented through NAATP, help protect those suffering from addiction while guiding them towards an adequate treatment path.
In many cases, people search for professional help as a last resort. By that point, it is the families and friends of individuals affected in the process of seeing their loved one be a victim of substance use that advocate for the individual. Often, the individual requiring treatment is far too deep in their addiction to accept the help they need.
This is where The Baker Act comes into play. The Baker Act is a Florida law that legally allows families and loved ones to provide mental health services and temporary detention for impaired individuals who cannot recognize their need for treatment.
Another law made for impaired individuals in Florida is the Marchman Act. According to specific guidelines and procedures, the Marchman Act allows for a person to be hospitalized against their will for a substance misuse examination or treatment. According to "Florida Law On Substance Abuse Treatment," in order to provide treatment for someone against their will, there are criteria that must be met.
Marchman Act: Meeting the Criteria
Suppose a person is at risk of hurting themselves or others and is so impaired that they are unable to recognize their need for treatment. In that case, any responsible person with knowledge of their substance addiction may petition to have them admitted in an emergency. Involuntary treatment can be requested from the court by a spouse, relative, guardian, or three other adults who are aware of the person's substance use.
When someone is involuntarily admitted under the Marchman Act, the treatment provider must:
#1. Verify that the applicant fits the requirements for admission. The criteria allow commitment for an individual who presents a danger to themselves or others. A forum must be created where all evidence is presented, and there must be emergency commitment procedures.
#2. Decide if the person's medical and behavioral issues can be safely managed by the provider.
#3. Admit the person to the most accommodating location that can meet his/her needs for therapy.
#4. Confirm that the number of admissions will not exceed the facility's service capability.
#5. Verify the client's financial responsibility to ensure the treatment can be afforded by the family or caretaker.
#6. Provide a safe environment. Any client whose medical condition or behavioral issue becomes too much for the facility to safely handle should be discharged and directed to a more suitable setting.
Such laws make Florida the ideal destination for serious mental health treatment centers.
Benefits of Choosing the Right Environment
Studies show that exposure to ultraviolet radiation (UVR) has beneficial as well as damaging effects on human health. According to Environment Health Perspectives, vitamin D production is sunlight's best-known benefit, but a lack of exposure to sunlight is the primary cause of vitamin D insufficiency. Although there are other treatment centers located around the world, it is important to consider what environment and climate are best suited for someone recovering from a mental health disorder or addiction.
Considering the benefits of sunlight, what is a better place for recovery than a state like Florida, with sunny skies all year long? Maintaining good physical, mental, and emotional health are all essential parts of an effective treatment program. If an individual needs help to find the right treatment facility, A New Hope Recovery can help.
When our mind is clouded with an addiction or mental health disorder, it can be difficult to come to terms with our problem. This is why it is important to have a support system that can help us see the issues we fail to see on our own. At A New Hope Recovery, located in Florida, we understand the frustration of knowing we may have a problem that is out of our control. While many of us start out feeling in control of our own health and choices, even when we know they may not be the best for us, we can just as easily spiral out of control without awareness. A New Hope Recovery is here to help families and individuals requiring professional help for addiction and other behavioral issues. For more information about our range of services, reach out to us today at (407) 501-8490 or (888) 508-HOPE.