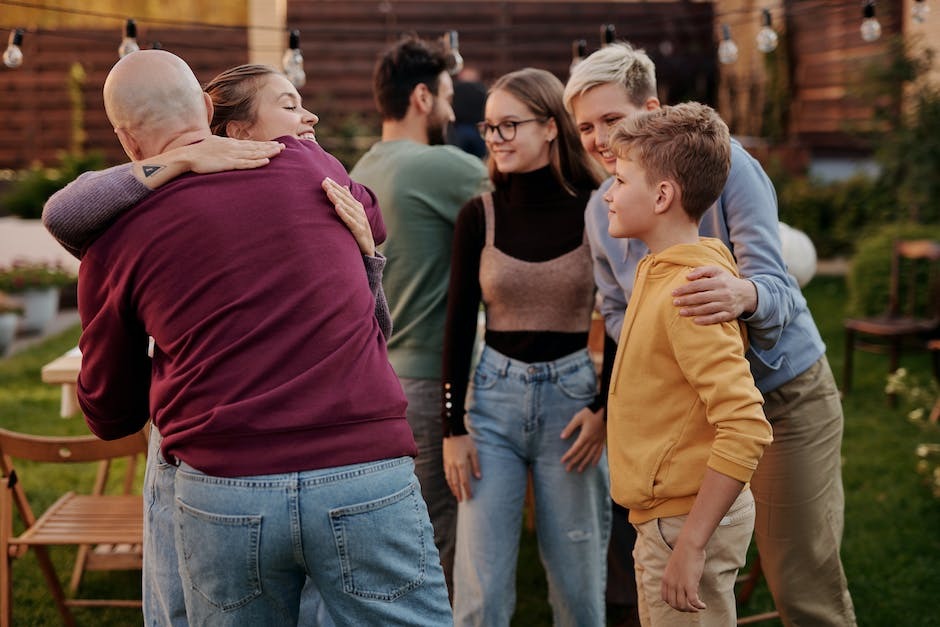 Individuals experiencing substance use disorder (SUD) or mental health issues benefit from family support before, during, and after treatment. If someone you love is in recovery, you can help them heal by educating yourself about their condition. The realities of substance misuse and mental health disorders can surprise family members and friends. Truly understanding what your loved one is going through will help you assist in their recovery. Family involvement in treatment and long-term recovery reduces stress and can have a significant positive effect.
The Substance Abuse and Mental Health Services Administration (SAMHSA) reported that "family support can play a major role" in recovery. A New Hope Recovery assists families by conducting interventions, assessments, counseling, and case management. Our team can help you and your loved one navigate the recovery process.
Healthy Communication Is Essential
Open communication is a critical component of healthy family dynamics. Family members who feel comfortable asking for help often experience less severe mental health symptoms during recovery. In addition, a strong support system lowers the risk of relapse and encourages healing. The family unit will grow stronger if you express yourself clearly and actively listen to your loved one.
Family therapy is one way to open up lines of communication in a neutral environment where everyone can feel heard and understood. Active listening and establishing healthy boundaries can enhance each family member's communication during recovery. Being able to communicate effectively does the following:
Ensures everyone has a voice
Strengthens family bonds
Allows family members to share different opinions without fear of judgment
Helps with conflict resolution
Open communication strengthens trust and provides more ways to express love, encouragement, and admiration between loved ones. In addition, it builds stronger connections that can lower the risk of relapse for individuals with SUD or mental health issues.
The Role of Family Dynamics in Recovery
Family dynamics often play an essential role in the effectiveness of treatment and long-term recovery. According to the SAMHSA, SUD can affect all members of a family unit. "[D]ysfunctional patterns and relationships often occur as the family struggles to keep their life as normal as possible." However, "sometimes their ways of coping and keeping balance in the family can be unhealthy." Children are usually the most affected by substance misuse and mental health issues in siblings or parents. Families that go through treatment and recovery together often develop healthier dynamics because they are forced to address underlying problems. Often the entire family can benefit from attending individual therapy sessions.
Family involvement in recovery can positively affect how someone reacts to treatment and recovery by providing support and encouragement. Dynamics sometimes shift during treatment and ongoing recovery. Mental health experts can help guide families through that process to ensure the best possible outcome. A New Hope Recovery offers consultations and counseling to families in recovery.
How to Strengthen the Family System
Positive self-esteem improves mental health and can enhance treatment and recovery strategies. A strong family system increases self-esteem, self-confidence, and self-efficacy for individuals in recovery. You can experience a healthier family dynamic by doing the following:
Have open and honest discussions about recovery goals
Celebrate successes
Actively work to repair strained relationships
Encourage and uplift one another
Hold each other accountable without judgment
Some families also benefit from individual and family therapy sessions that provide education about treatment and recovery.
Family Education on Mental Health and Substance Misuse
Families should educate themselves about mental health to fully understand their loved one's condition. In cases where substance misuse plays a role, family members should find out potential risk factors and triggers to ensure they can provide the best support during recovery. Some ways family members can educate themselves include:
Attending support groups for families members of individuals with SUD or mental health issues
Participating in family or group therapy
Following advice from professional mental health consultants
Attending individual therapy
Families with a deeper understanding of mental health and substance misuse treatment can find healthier ways to cope.
Finding Relevant Resources and Effective Services
Families share emotions, expectations, and motivations. Before treatment, some friction might be present in family relationships. Family members affected by everyday side effects and symptoms of substance misuse or mental health disorders may struggle the most. Families need to learn how to heal together. Relevant and effective treatment options that address the family as an emotional unit can make a significant difference.
A New Hope Recovery offers intervention, consultation, and counseling services. We help families with loved ones experiencing mental health, or substance misuse issues find healthy ways to move forward.
Family involvement in recovery can substantially increase the effectiveness of treatment and aftercare. If a loved one struggles with mental health issues or substance misuse, you can support them through their recovery. Families that come together to find a path forward heal together and grow closer. Your family can benefit from consulting with mental health professionals like A New Hope Recovery. We offer a wide range of recovery support services to help families cope with the challenges they face during recovery. You are not alone; we can help your family find high-quality treatment programs and support services. The entire family can benefit from being educated and becoming positively involved in the recovery process. Learn more about A New Hope Recovery and the services we offer by reaching out to us today. Call our office at (407) 501-8490 to speak with a representative.