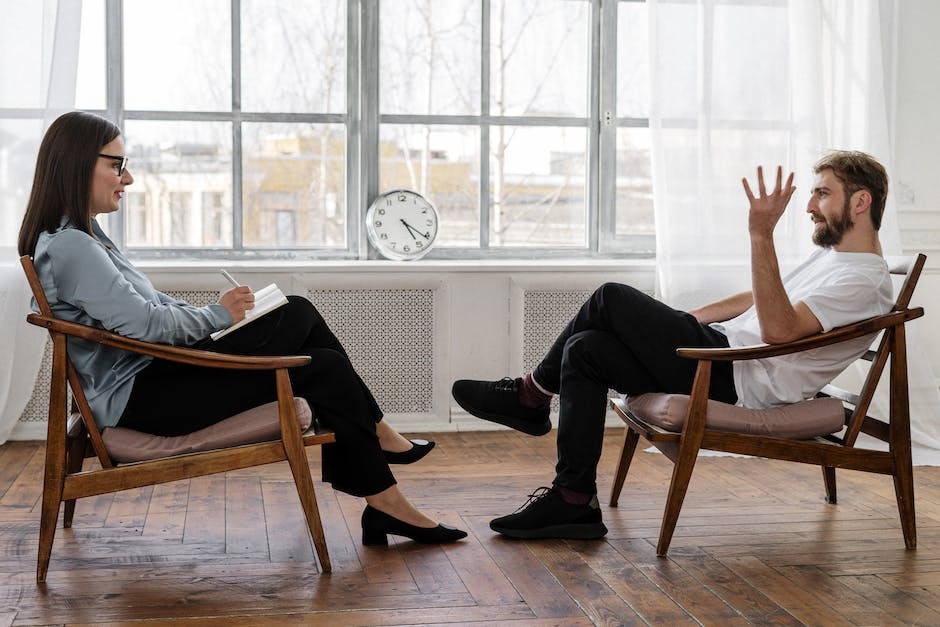 A New Hope Recovery prides itself on how it advocates for you and your loved ones. First and foremost, a therapist should always have your and your loved one's best interest at heart.
If your loved one is lost in the throes of addiction, coupled with depression or other mental health issues, they may not be able to articulate their needs – this could become a detriment to your health. A therapist is not only an advocate; they are your partner. A therapist will listen and take the necessary steps to ensure your loved one's needs are met.
What Does It Mean to Have a Therapist Advocate for You?
The primary role of an advocate is to facilitate change to facilitate healing. Although they will always listen, it doesn't mean that they'll always agree. Their job is to draw on their education and experience to offer the best advice. This way, you can make decisions together about your treatment and recovery options.
A therapist, as your advocate, can also help your loved one find their voice and educate you and your loved one on issues that affect your loved one, as well as how this affects your mental and physical well-being. This doesn't happen overnight. It takes hard work and commitment from both you, your loved one, and the therapist.
Finding a Therapist Who Will Advocate
It's perfectly acceptable for you and your loved one to ask to see a therapist's credentials. You may also ask them about their training and experience. By doing this, you are already taking an active part in your loved one's treatment.
A New Hope Recovery holds numerous accreditations. When talking with the staff, it's immediately evident that they also have decades of experience. This is the best combination to have.
A Therapist as Your Advocate vs. Family and Friends
When your loved one is hurting, it's natural to turn to additional family and friends for help. What could go wrong? The answer is plenty. People close to you might impose their belief systems and opinions onto you. Sometimes, they are too close to you to offer objective suggestions.
Your loved ones want to help you just as you want to help your loved one. However, in doing so, they may cause more harm than good. They are not trained in how to deal with your issues and problems. Consequently, what starts as a discussion of your situation can quickly turn combative.
A Therapist Is a Health Care Professional
Seeing a therapist is like seeing a physician. When seeing a physician for a problem, they ask many questions and answer your and your loved ones' questions. In doing so, they become an advocate for your loved one's health care. If your loved one needs to see a specialist, a doctor will consult with them. Seeing a therapist is no different from seeing a doctor.
Therapists are trained in how to speak with other professionals. They are experts in diagnosing mental health issues and substance use disorders (SUDs). With this knowledge, they can easily inform other entities about your loved one's situation. This ensures that they get the best care possible.
Advocating for You Can Be Subtle in Therapy
Part of a therapist's job is to make sure they are advocating for your loved one. This may be accomplished by helping them change certain aspects of themself. Helping your loved one to help themself is a vital part of ensuring that they are putting their health needs first.
In therapy, you might not even notice that a therapist is advocating for you and your loved one. These are the moments that can be highly impactful and meaningful. It's easier to draw your own conclusions from a subtle nudging than from being badgered. A trained therapist knows how to navigate the waters of the psyche.
A Therapist Is Brilliant at the Art of Conversation
A skilled therapist will put your loved one at ease. Their brilliance lies in their ability to make therapy seem like just another conversation. Remember that they are trained in this. The questions they ask help them understand what your loved one is going through. In asking the difficult questions, they are advocating.
It helps if your loved one can talk about what they think they need from their therapist. This adds to their knowledge of who they are and also helps with planning their treatment. Encourage your loved one to mention the little things. Often, the little things can be very important. Therapists are masters at picking up on clues and even body language as windows into your psyche.
Interventions and Advocacy
Advocating for your loved one is a significant part of an intervention. In this setting, although family and friends have initiated the process of an intervention, the primary focus is on helping your loved one.
Advocacy Continues Throughout Treatment and Recovery
Prior to the intervention, an interventionist will do extensive research on all the participants. This becomes the foundation for treatment options.
Another aspect of advocacy in interventions is communicating with other facilities for your loved one's care. The field of mental health has its own lexicon. Your interventionist knows this language and how to speak to other facilities on your behalf.
How Advocacy Strengthens the Recovery Community
Taking from the phrase, "It takes a village," the same is true for treating addiction and other mental health issues. No one is alone in their struggle to overcome a debilitating illness.
Being in therapy can be challenging. However, attending sessions regularly and working with peers, family, and friends helps strengthen the recovery community. A strong recovery community lessens the stigma of seeking professional help.
Advocating for our patients is a vital part of A New Hope Recovery's mission statement. We work for you and know that it's sometimes difficult for a patient to articulate their needs and wishes. Our accredited and experienced staff are experts at communication. We ask direct questions and can work with patients who are more reserved. We pride ourselves on being compassionate, caring, and supportive. A New Hope Recovery can help you open up about your struggles and your life, which will be the foundation for how we advocate for you. Part of being an advocate is answering your questions, which are always welcome and appreciated. To learn how we can help you, call (407) 501-8490.